Story
The story I ultimately arrived at is largely divided into three parts with a short epilogue. Here's my initial storyboard + animatic. You can see the adjustments I made for the final edit.
styleframes
Once I felt like the story was locked in, I created styleframes that reflected what would be the overall visual language of the final version. These were my North Star throughout the entire process I repeatedly referred to in order to keep my palette and tone consistent.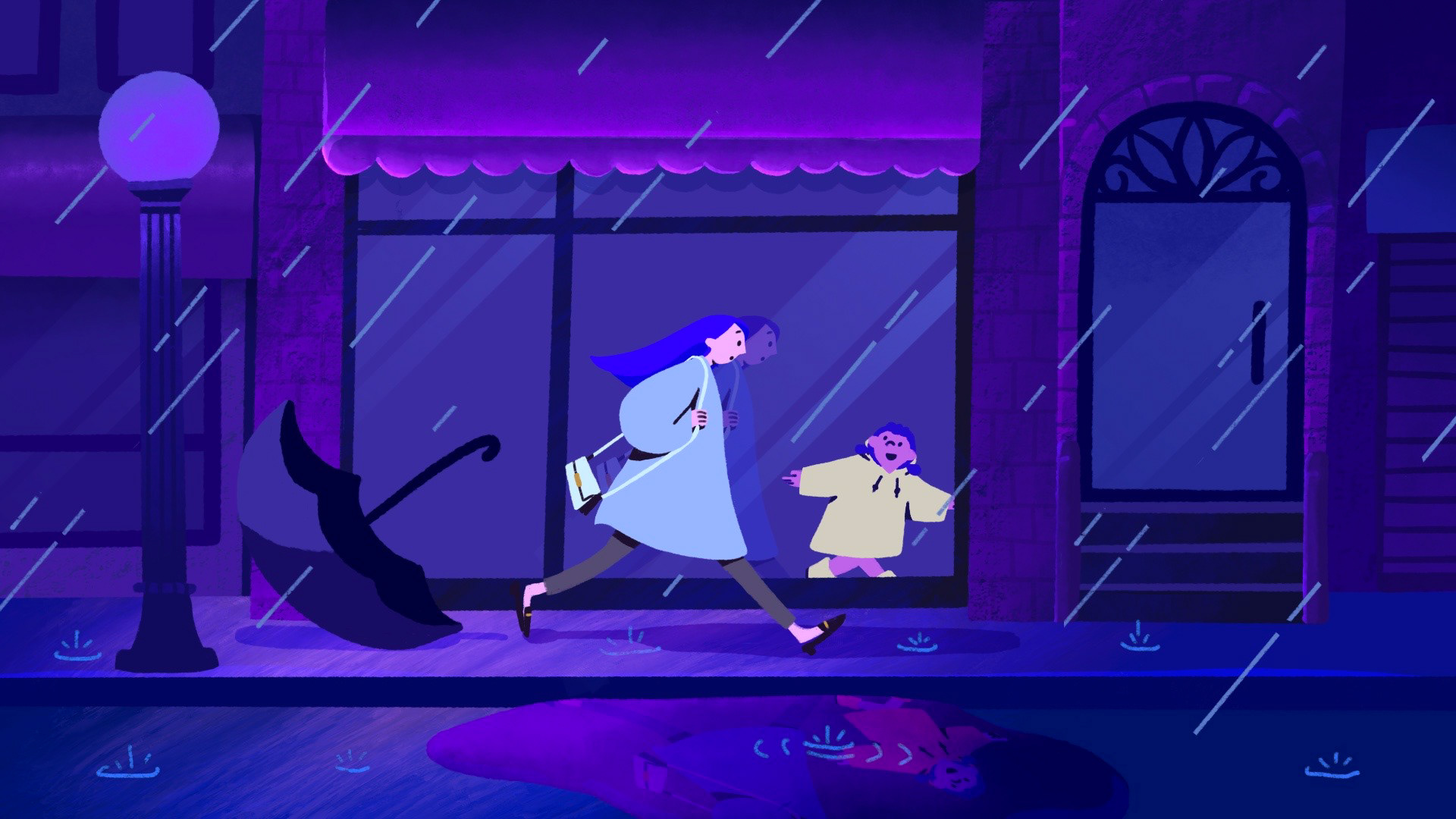 And voila! I was ready to move into production mode!